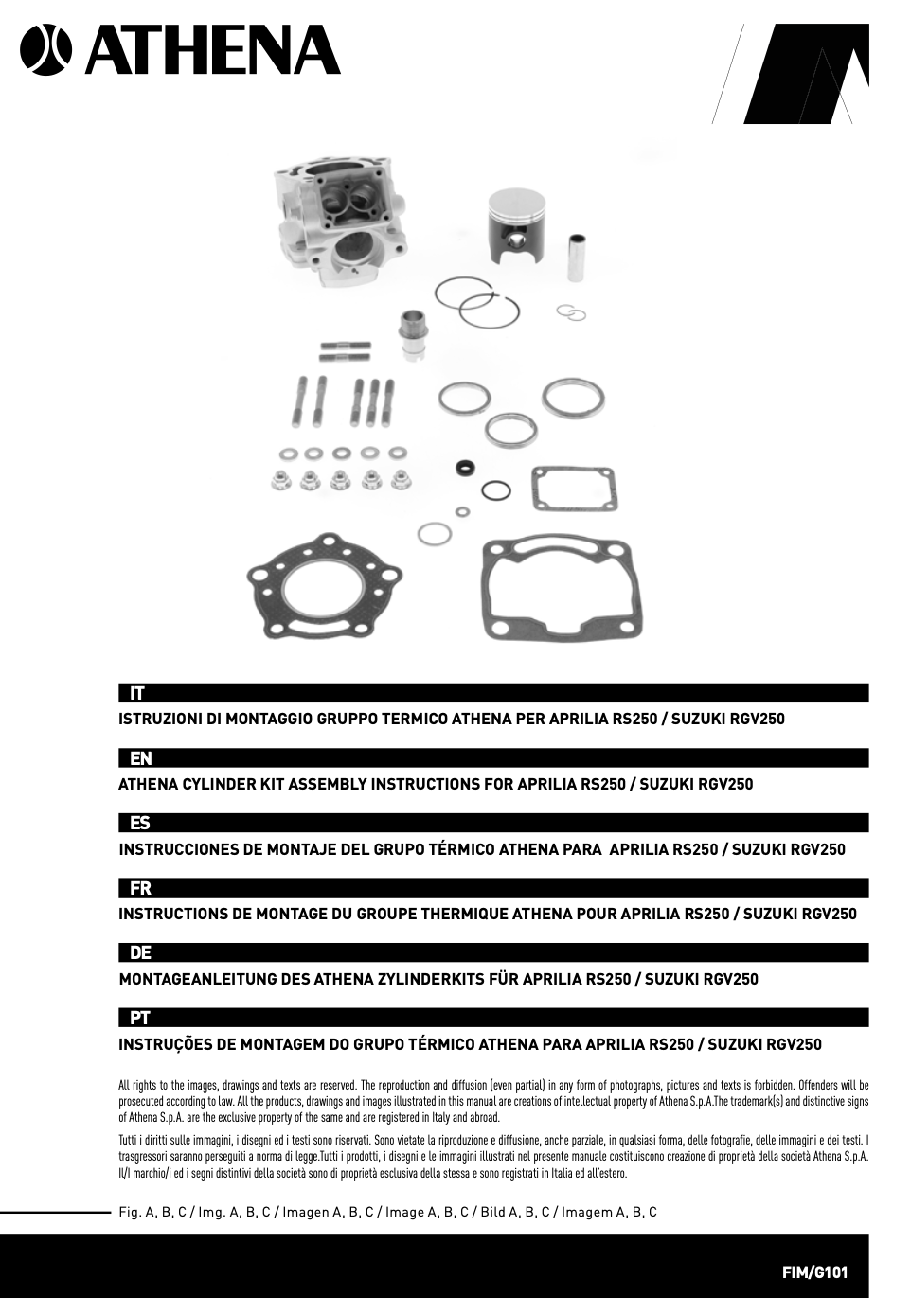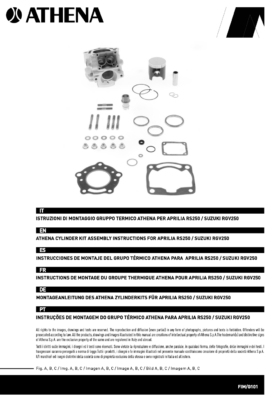 Set 2,
2x Athena cylinder alg-10440
1xTYGA powervalves cover set (with hoses and catch bottle) product: alg-10020
Athena cylinder set with piston, Aprilia RS250 – Suzuki RGV250
Finding good quality cylinders is always a problem and also because the original cylinders (OEM) from Suzuki/Aprilia are not available anymore.
Thats why we are happy that we can provide you with brand new aftermarket cylinders from Athena.
A set contains:
1x cylinder + hardware
1x piston set (55,94)
1x Top gasket set
All parts you find on the product photo.
All the cylinders are entirely engineered in Italy by Athena's R&D Department which has a strong internal know-how and cutting-edge tools to design and test each piece. They are coated with Nikasil.
Athena's cylinder kits and its components are recognized worldwide for their performance, durability and reliability.
This cylinder kit  is a direct replacement for the original (OEM) cylinder from Suzuki/Aprilia and this means it can be installed without making any changes to the engine crankcase. Same porting and all sizes the same.
It also uses the original Powervalves from Suzuki or Aprilia, but you can also use our CNC powervalves
This cylinder replaces OEM part number :  11200-22812  or AP8600010
** FREE SHIPPING all over Europe **
If you need for 1 engine order 1 set
This set comes standard with a gold powervalve cover, we also have Blue, black and red.
If you want to change the color, please let us know in the comment box (check out).