Set, Exhaust Chamber, Stainless Steel, Aprilia RS-125
The TYGA Performance Aprilia RS-125 Stainless Steel chamber, when used with a TYGA silencer, offers huge saving in weight and increase in power over the stock system. The handcrafted cones are TIG welded together to show the weld rings to maximum affect; this system is a must for the Aprilia RS-125 owner and fits all versions up to and including 2011
This products is the chamber set only and to complete the full replacement exhaust system for your Aprilia RS125 you will need to order a silencer too.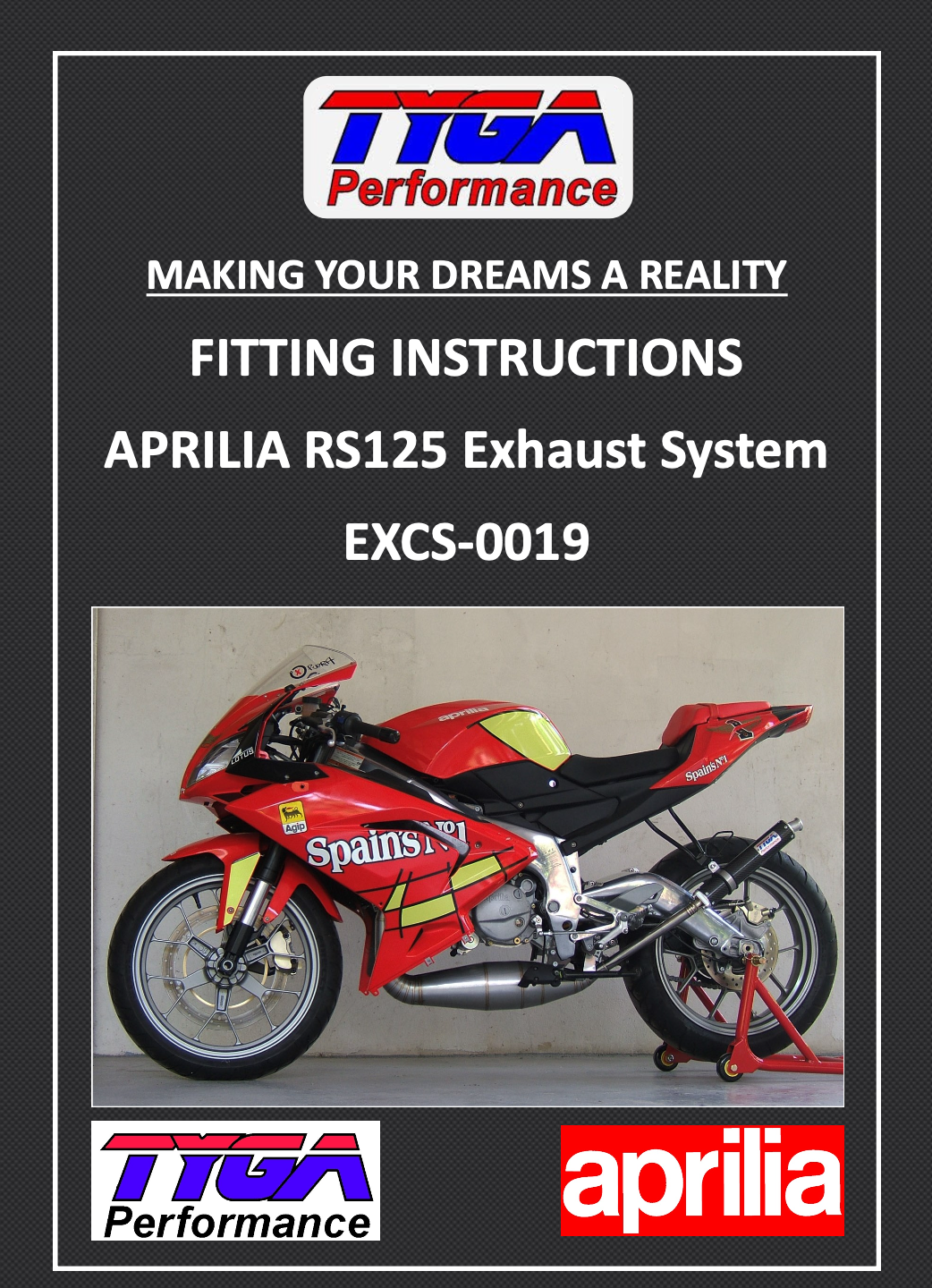 Included in this product:
A.)1 X chamber set (EXCS-0013 or EXCS-0019). When you order this product, you will receive included in the chamber set:
1 X chamber
1 X manifolds with flange and 'o'ring
2 X manifold to chamber springs
1 X clamp and mounting hardware
Not included in this product is the silencer. Please order separately:
B.)1 X silencer (EXSL-0003, EXSL-0004 OR EXSL-0005) of your choice. Each silencer is provided with mounting hardware and will have a badge attached on the correct side for this system when ordered at the same time.
As is the case with any power upgrade, it is important that you make adjustments to the carburation as necessary. You will need to adjust your bike's settings according to your ambient condition. If in doubt, start with a rich setting across the range, and lean off as required. Failure to correctly set up the carburation could result in engine damage.