Fork Cap Kit, RGV250 VJ23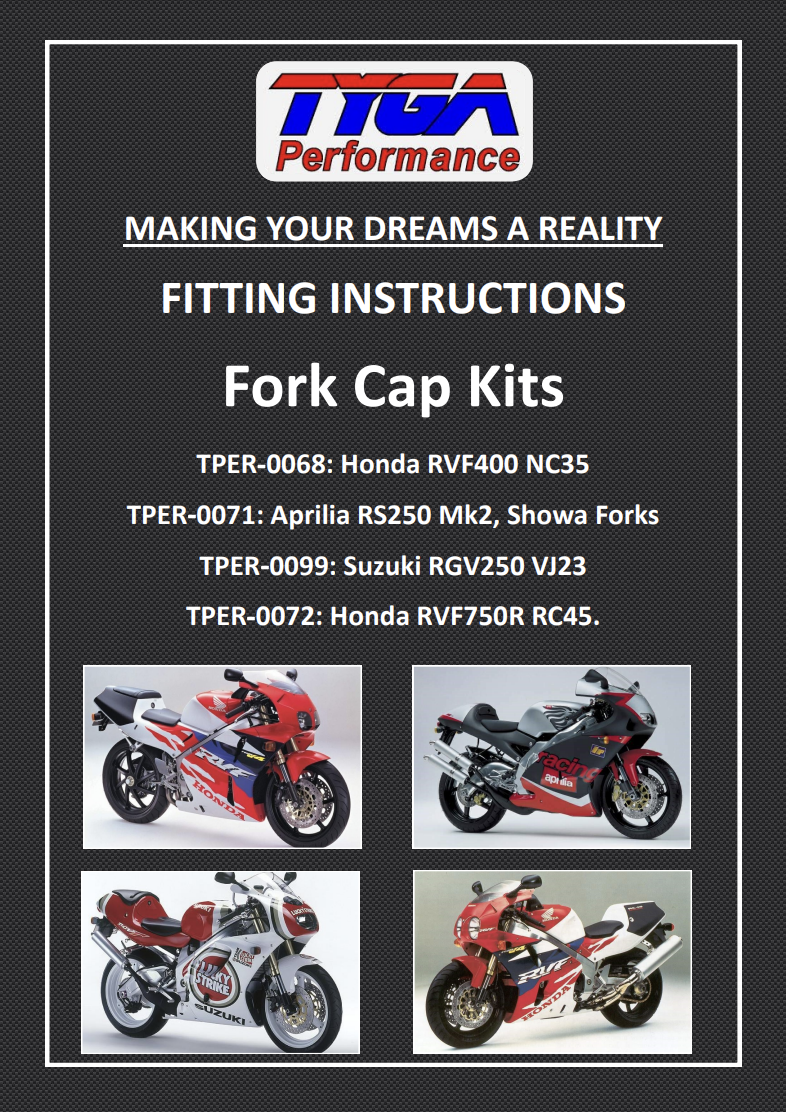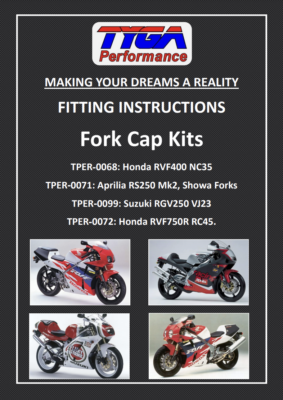 After many years of hard use, many VJ23's have damaged or scruffy fork caps. We know that it can really detract from an otherwise well restored bike if the fork caps are scuffed or dinged up. We therefore decided to reproduce the fork caps both for our collection and to offer to the public at the same time. CNC machined from 7075 T6 aluminium and brass and with the clear anodizing, these fork caps are the finishing touch of any VJ23 restoration and install exactly the same as the original parts.
The 3 legged Spring Adjuster Plate is not included in this kit. Please reuse the original part.
Removal and refitting of the original VJ23 rebound damper rod is required, so please follow the instructions carefully.