Blanking Plate, Set, Valve, RC36-2, RC30 Style
These blanking plates are used to blank off the PAIR Valve holes into the exhaust ports after removal of the complete PAIR valve system.
Removing the PAIR valve system won't affect straight line performance, but it will tidy things up and lose some weight. And the added bonus is that it makes things a little easier to work on when the associated pipes and tubes are not getting in the way!
High temperature gaskets are supplied to effectively seal off the holes with no concerns as to the gasket getting blown apart by the heat and exhaust pulses.
Also supplied is a TPU 3D printed plug to seal the holes left in the airbox once the complete PAIR Valve system has been removed, and two M5x8 machine screws to blank off the vacuum ports in the front left and front right intake tracts, using the original aluminium sealing washers.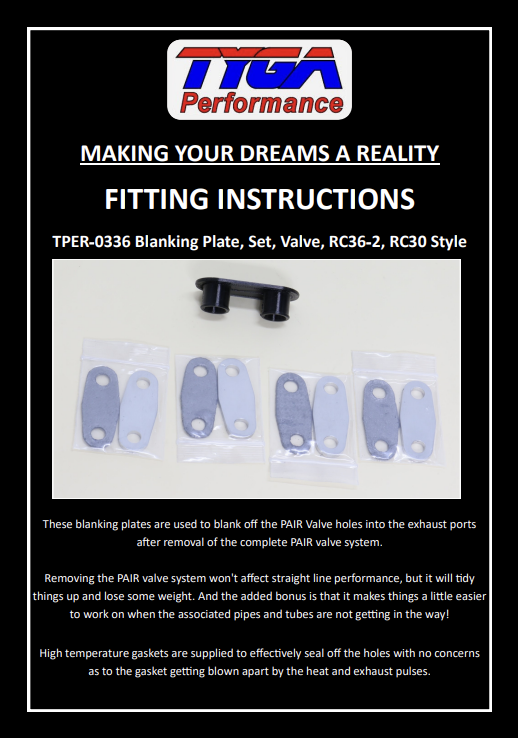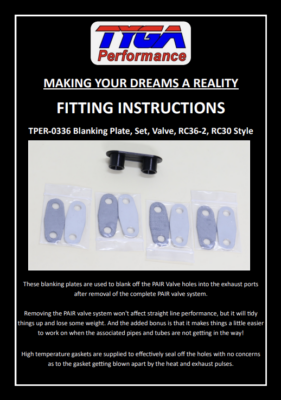 Please see fitting  instructions for a simple guide.
Note that the gaskets supplied cannot be used with the standard PAIR system.