Set, Pipe, Full Race System, High Level, GROM 2021-, Stainless Oval/Carbon End Cap
This race exhaust has been specifically developed for the 2021-22 Grom to maximize performance and looks. The high level system eliminates any issues with ground clearance unlike some other systems on the market. In addition, in the event of an accident the exhaust is well protected.
The silencer is constructed using a stainless steel sleeve with a carbon exit cap and a CNC machined aluminium entry cap for a high quality finish, This system increases performance, saves weight and enhances the looks of the bike.
It is supplied with a decibel killer for noise reduction.
---
All necessary stays and hardware are provided for fitting and no bodywork modifications are necessary.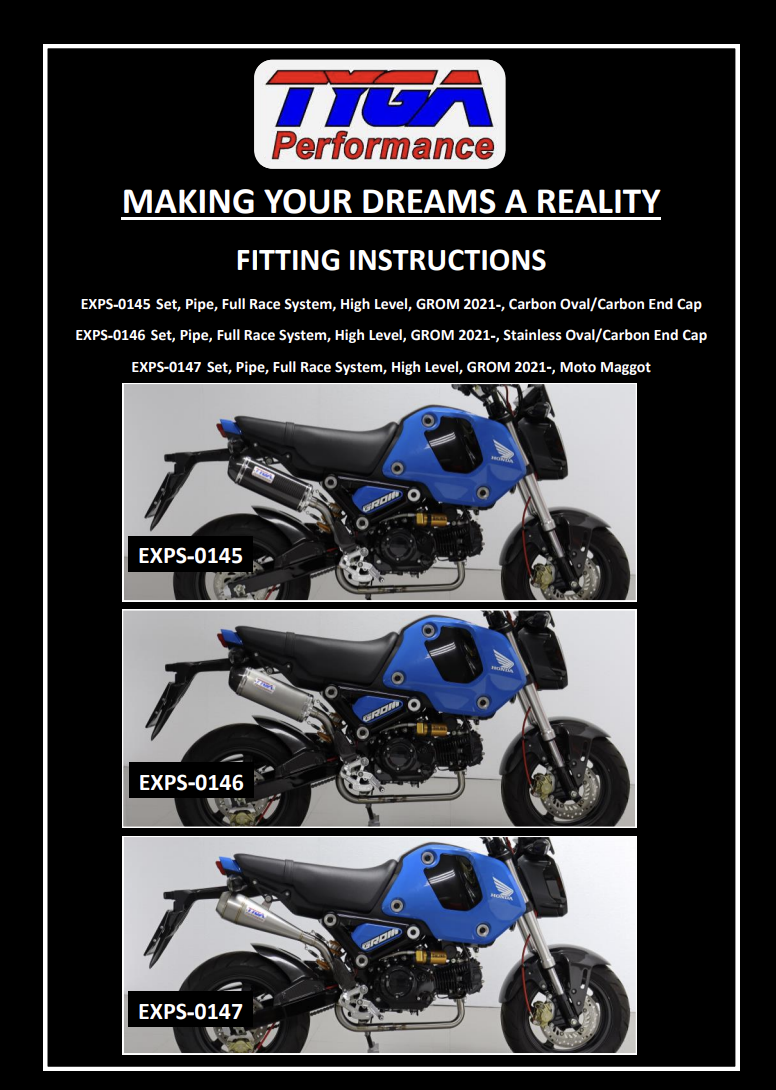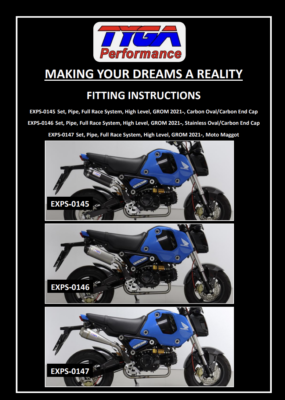 See the following for other similar TYGA Performance exhaust systems for the Grom
EXPS-0145: Set, Pipe, Full Race System, High Level, GROM 2021-, Carbon Oval/Carbon End Cap
EXPS-0146: Set, Pipe, Full Race System, High Level, GROM 2021-, Stainless Oval/Carbon End Cap
EXPS-0147: Set, Pipe, Full Race System, High Level, GROM 2021-, Moto Maggot
EXPS-0149: Set, Pipe, Twin Exit System, High Level, GROM 2021-, Stainless Oval/Carbon End Cap
EXPS-0150: Set, Pipe, Twin Exit System, High Level, GROM 2021-, Moto Maggot